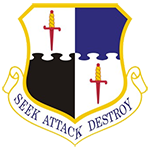 52nd Fighter Group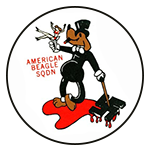 52nd Fighter Group 2nd Fighter Squadron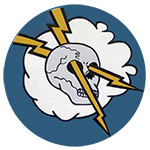 52nd Fighter Group 4th Fighter Squadron
52nd Fighter Group 5th Fighter Squadron
Constituted as 52nd Pursuit Group (Interceptor) on 20 Nov 1940. Activated on 15 Jan 1941. Redesignated 52nd Fighter Group in May 1942. Trained with P-39 and P-40 aircraft, and participated in maneuvers. Moved to the British Isles, the air echelon arriving in Jul 1942 and the ground echelon in Aug. Received Spitfire aircraft and, as part of Eighth AF flew missions from England to France during Aug and Sep. The pilots of the group flew Spitfires from Gibraltar to Algeria during the invasion of North Africa on 8 Nov 1942; the remainder of the group, moving by ship from England, arrived after the campaign for Algeria-French Morocco had ended. Assigned first to Twelfth AF and later (after May 1944) to Fifteenth, the group served in combat in the Mediterranean theater until the end of the war. Flew escort, patrol, strafing, and reconnaissance missions to help defeat Axis forces in Tunisia. Took part in the conquest of Sicily. Attacked railroads, highways, bridges, coastal shipping, and other targets to support Allied operations in Italy. Converted to P-51's during Apr-May 1944 and afterwards engaged primarily in escorting bombers that attacked objectives in Italy, France, Germany, Czechoslovakia, Austria, Hungary, Rumania, and Yugoslavia. Received a DUC for a mission of 9 Jun 1944 when the group protected bombers that struck aircraft factories, communications centers, and supply lines in Germany. In addition to escorting bombers of Fifteenth AF the group made strafing attacks on important targets in Italy, France, central Europe, and the Balkans. Received second DUC for a strafing raid in which the group destroyed a great number of fighter and transport planes on a landing ground in Rumania on 31 Aug 1944. Returned to the US in Aug 1945. Inactivated on 7 Nov 1945.
Activated in Germany on 9 Nov 1946. Assigned to United States Air Forces in Europe and organized as an all-weather fighter group. Transferred, without personnel and equipment, to the US in Jun 1947. Redesignated 52nd Fighter Group (All Weather) in May 1948, and 52nd Fighter-Interceptor Group in May 1951. Equipped with P-61's in 1947, F-82's in 1948, and F-94's in 1950. Inactivated on 6 Feb 1952.
Redesignated 52nd Fighter Group (Air Defense). Activated on 18 Aug 1955. Assigned to Air Defense Command and equipped with F-86 aircraft.
Squadrons. 2d: 1941-1945; 1946-1952; 1955-. 4th: 1941-1945. 5th: 1941-1945; 1946-1952; 1955-.
Stations. Selfridge Field, Mich, 15 Jan 1941; Norfolk, Va, 18 Dec 1941; Selfridge Field, Mich, Jan 1942; Florence, SC, 18 Feb 1942; Wilmington, NC, 27 Apr 1942; Grenier Field, NH, 14-24 Jun 1942; Northern Ireland, c. 13 Jul 1942; Goxhill, England, c. 26 Aug-Oct 1942; Tafaraoui, Algeria, 9 Nov 1942; La Senia, Algeria, 14 Nov 1942; Orleansville, Algeria, c. Jan 1943; Telergma, Algeria, c. 17 Jan 1943; Youks-les-Bains, Algeria, c. 9 Mar 1943; Le Sers, Tunisia, 14 Apr 1943; La Sebala, Tunisia, 21 May 1943; Boccadifalco, Sicily, 30 Jul 1943; Corsica, 1 Dec 1943; Madna Airfield, Italy, 14 May 1944; Piagiolino Airfield, Italy, 21 Apr 1945; Lesina, Italy, 8 Jul-Aug 1945; Drew Field, Fla, 25 Aug-7 Nov 1945. Schweinfurt, Germany, 9 Nov 1946; Bad Kissingen, Germany, 5 May 1947-25 Jun 1947; Mitchel Field, NY, 25 Jun 1947; McGuire AFB, NJ, 10 Oct 1949-6 Feb 1952. Suffolk County
Commanders. Maj Earl W Barnes, 16 Jan 1941; Lt Col Robert L Schoenlein, 15 May 1941; Col Dixon M Allison, 27 Feb 1942; Lt Col Graham W West, 1 Mar 1943; Lt Col James S Coward, 24 Jun 1943; Lt Col Richard A Ames, 1 Sep 1943; Col Marvin L McNickle, 6 Sep 1943; Lt Col Robert Levine, 25 Feb 1944; Col Marion Malcolm, 27 Aug 1944-1945. Col Carroll W McColpin, c. 14 Dec 1946; Col Oliver G Cellini, unkn; Col Benjamin S Preston Jr, 6 Jul 1950; Col Royal N Baker, 1951-6 Feb 1952. Col James H Hancock, 1955-.
Campaigns. Air Combat, EAME Theater; Air Offensive, Europe; Algeria-French Morocco; Tunisia; Sicily; Naples-Foggia; Rome-Arno; Normandy; Northern France; Southern France; North Apennines; Rhineland; Central Europe; Po Valley.
Decorations. Distinguished Unit Citations: Germany, 9 Jun 1944; Rumania, 31 Aug 1944.
Insigne. Shield: Quarterly per fess nebuly, first and fourth argent, each charged with a dagger in pale point downward gules, hilt and pommel of the same, grip or; second quarter azure; third quarter, sable. Motto: Seek, Attack, Destroy. (Approved 11 Jan 1951.)