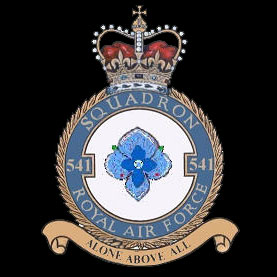 RAF No 451 Squadron
RAF No 451 Squadron Spitfire photographs
Spitfire PRXI RAF 541Sqn A PL775 based at Benson Oxfordshire 1944 IWM CH13491
Supermarine Spitfire PR Mark XI, PL775 A of No. 541 Squadron RAF based at Benson, Oxfordshire, flys over the photographer's aircraft, showing the 'split-pair' camera ports under the fuselage, aft of the wing roots.
Imperial War Museum IWM CH 13491 https://www.iwm.org.uk/collections/item/object/205195679
Spitfire PRXI RAF 541Sqn based at Benson Oxfordshire IWM CH10847
A Type F.8 Mark II (20-inch lens) aerial camera being loaded into the vertical position in a Supermarine Spitfire PR Mark IV at Benson, Oxfordshire. By the time this photograph was taken, the F.8 had been largely supplanted in operational service in the United Kingdom by the Type F.52, and the aircraft pictured may have been operating in a training role.
Imperial War Museum IWM CH 10847 https://www.iwm.org.uk/collections/item/object/205195677
IL-2 Sturmovik Cliffs of Dover - COD/CLOD skins

No Game skins for this group at the moment

Please go to the Official 1C Company forum http://forum.1cpublishing.eu/
Magazine References: +

Airfix Magazines (English) - http://www.airfix.com/
Avions (French) - http://www.aerostories.org/~aerobiblio/rubrique10.html
FlyPast (English) - http://www.flypast.com/
Flugzeug Publikations GmbH (German) - http://vdmedien.com/flugzeug-publikations-gmbh-hersteller_verlag-vdm-heinz-nickel-33.html
Flugzeug Classic (German) - http://www.flugzeugclassic.de/
Klassiker (German) - http://shop.flugrevue.de/abo/klassiker-der-luftfahrt
Le Fana de L'Aviation (French) - http://boutique.editions-lariviere.fr/site/abonnement-le-fana-de-l-aviation-626-4-6.html
Le Fana de L'Aviation (French) - http://www.pdfmagazines.org/tags/Le+Fana+De+L+Aviation/
Osprey (English) - http://www.ospreypublishing.com/
Revi Magazines (Czech) - http://www.revi.cz/

Web References: +

History of RAF Organisation: http://www.rafweb.org
History of RAAF: http://www.airpages.ru/eng/ot/raaf_01.shtml
Wikipedia, the free encyclopedia: http://en.wikipedia.org/