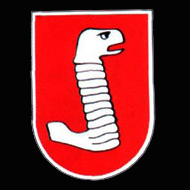 II. Gruppe Kampfgeschwader 40 - II./KG40
4. Staffel II. Gruppe Kampfgeschwader 40
Focke-Wulf Fw 200 C-3 Condor 4./KG40 (F8KM) Demyansk Russia 01-03
Photo's 01-03: Focke-Wulf Fw 200C3 Condors of 4./KG40 Another view of the same aircraft. F8+KM, taken while in use as a cargo plane during the Demyansk bailie in Russia. Note the yellow fuselage band denoting an aircraft operating on the Eastern Front. The very impressive tally sheet on this KG 40 aircraft shows around 38.000 tons of Allied shipping destroyed. This aircraft is believed to be one of the 2. Staffel of KG40. A squadron painter scrapes excess paint off a new mission marker on the tail of one of KG 40's FW 200.
Russia, Novgorod Oblast, Demyansk Map
IL-2 Sturmovik 'Cliff's of Dover' - COD game skins
Book References: +
Gunston, Bill. The Illustrated Encyclopedia of Combat Aircraft of World War II, Salamander Books, London, 1977.
Kay, Anthony L and Smith, J R. German Aircraft of the Second World War, Putnam, London, 2002 (Rev Ed).
Mondey, David. The Hamlyn Concise Guide to Axis Aircraft of World War II, Bounty Books, London, 2006.
Magazine References: +
Airfix Magazines (English) - http://www.airfix.com/
Avions (French) - http://www.aerostories.org/~aerobiblio/rubrique10.html
FlyPast (English) - http://www.flypast.com/
Flugzeug Publikations GmbH (German) - http://vdmedien.com/flugzeug-publikations-gmbh-hersteller_verlag-vdm-heinz-nickel-33.html
Flugzeug Classic (German) - http://www.flugzeugclassic.de/
Klassiker (German) - http://shop.flugrevue.de/abo/klassiker-der-luftfahrt
Le Fana de L'Aviation (French) - http://boutique.editions-lariviere.fr/site/abonnement-le-fana-de-l-aviation-626-4-6.html
Le Fana de L'Aviation (French) - http://www.pdfmagazines.org/tags/Le+Fana+De+L+Aviation/
Osprey (English) - http://www.ospreypublishing.com/
Revi Magazines (Czech) - http://www.revi.cz/
Web References: +
Wikipedia.org - http://en.wikipedia.org/wiki/Heinkel_He_219

Editor for Asisbiz: Matthew Laird Acred Send Mail
Please help us to improve these articles with any additional information or photo's.
If you should encounter any bugs broken links, or display errors just email us.
If you love our website please add a like on facebook or follow us on Google+
Please donate so we can make this site even better !!