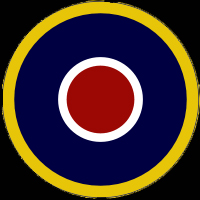 Captured Bf 109's
List of Photographs
French AF Bf 109E1 1.JG76 White 6 WNr 3247 Rudolf Hager France 30th May 1940
French AF later RAF AE476 Bf 109E3 1.JG76 White 1 WNr 1304 captured France 22nd Nov 1939
RAF AE476 Bf 109E3 showing a pefect underneath profile photograph complete with oil leaks
RAF AE476 Messerschmitt Bf 109E3 1.JG76 White 1 WNr 1304 captured France 22nd Nov 1939
RAF captured Messerschmitt Bf 109E airframe captured in North Africa
RAF DG200 captured Bf 109E4B 2.JG51 Black 12 Wolfgang Teumer WNr 4101 Stkz GH+DX 27th Nov 1940
A ground crew member poses on the cowling which also shows staffel markings, 'the smiling sun', and also painted on the aircraft is the pilots wife or girlfriend's name in this case 'Ria'.
IL-2 Sturmovik 'Cliff's of Dover' - COD game skins
No game skins for this unit as yet!

Luftwaffe pilot Rudolf Hager
Units: 1./JG-76 (5/40), 4./JG-54 (9/40), 8./JG-54 (7/42 S.U.)
Awards: EK 1 & 2, Fighter Operational Clasp
Known Aircraft: Bf 109E in JG-76, Bf 109F-4 WNr 7647 'Black 2' (lost 7/19/42) in 8/JG-54
Remarks: MIA 19 July, 1942 at Demjansk, S.U., unknown cause. French POW 30 May, 1940 after becoming hopelessly loss and set down at Orcante in the French Marne Valley, and subsequently repatriated after the Fall of France. One known victory, his 1st, a Morane 405 west of Laon, 19 May, 1940. His 2nd, a Hurricane SE of London on 14 September, 1940. His 3rd, a Hurricane S of Tonbridge on 12 October, 1940. His 4th & 5th, both Hurricanes S of London on 13 October, 1940. His first known Soviet victory, a SB-2 NW of Kossowo on 22 June, 1941, opening day of Operation Barbarosa. Magnus, 10+ victories.
Asisbiz database list of 4 aerial victories for Rudolf Hager
| No | Date | Time | A/c Type | Unit | Location | Comments |
| --- | --- | --- | --- | --- | --- | --- |
| | Rudolf Hager | 1./JG76 | Morane 405 | | 18:30 | West of Laon |
| | Rudolf Hager | 4./JG54 | Hurricane | | 16:00 | SE London |
| | Rudolf Hager | 4./JG54 | Hurricane | | 11:08 | South of Tonbridge |
| | Rudolf Hager | 4./JG54 | Hurricane | | 13:59 | South of London |
| | Rudolf Hager | 4./JG54 | Hurricane | | 13:10 | |
Some of the most widely used Book References:

Jagdwaffe: Battle of Britain: Phase One: July-August 1940 (Luftwaffe Colours: Volume Two, Section 1) Paperback Eric Mombeek (Author), David Wadman (Author), Eddie J Creek (Author)
Jagdwaffe: Battle of Britain: Phase Two: August-September 1940 (Luftwaffe Colours: Volume Two, Section 2) Paperback Eric Mombeek (Author), David Wadman (Author), Martin Pegg (Author)
Jagdwaffe: Battle of Britain: Phase Three: September-October 1940 (Luftwaffe Colours: Volume Two, Section 3) Paperback Eric Mombeek (Author), David Wadman (Author), Martin Pegg (Author)
Jagdwaffe: Battle of Britain: Phase Four: November 1940-June 1941 (Luftwaffe Colours: Volume Two, Section 4) Paperback Eric Mombeek (Author), David Wadman (Author), Martin Pegg (Author)

Some of the most widely used Magazine References:

Airfix Magazines (English) - http://www.airfix.com/
Avions (French) - http://www.aerostories.org/~aerobiblio/rubrique10.html
FlyPast (English) - http://www.flypast.com/
Flugzeug Publikations GmbH (German) - http://vdmedien.com/flugzeug-publikations-gmbh-hersteller_verlag-vdm-heinz-nickel-33.html
Flugzeug Classic (German) - http://www.flugzeugclassic.de/
Klassiker (German) - http://shop.flugrevue.de/abo/klassiker-der-luftfahrt
Le Fana de L'Aviation (French) - http://boutique.editions-lariviere.fr/site/abonnement-le-fana-de-l-aviation-626-4-6.html
Le Fana de L'Aviation (French) - http://www.pdfmagazines.org/tags/Le+Fana+De+L+Aviation/
Osprey (English) - http://www.ospreypublishing.com/
Revi Magazines (Czech) - http://www.revi.cz/